How do I apply a discount code to my order?
Updated by Emily Bruner
Applying a discount code is easy! In your account, on the Subscription tab, to the right of your shipping address it will say "Apply Discount Code" . Click here and a pop will appear where you can put in your code, then click apply.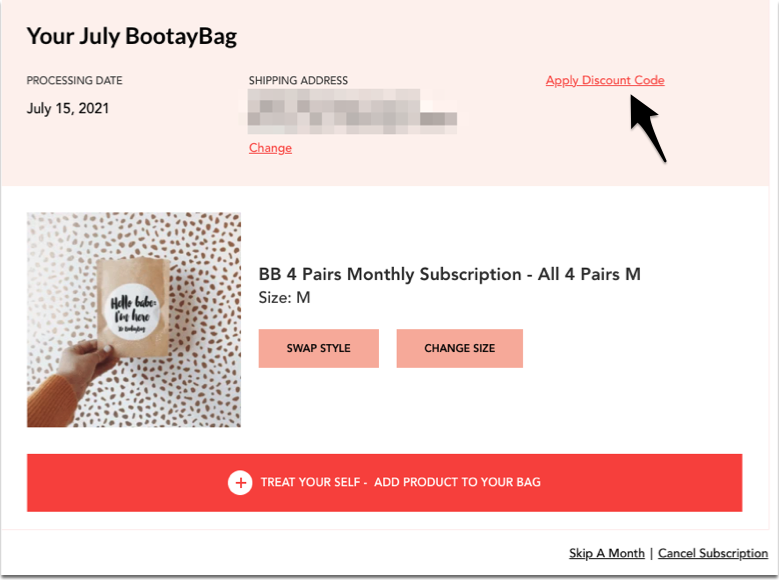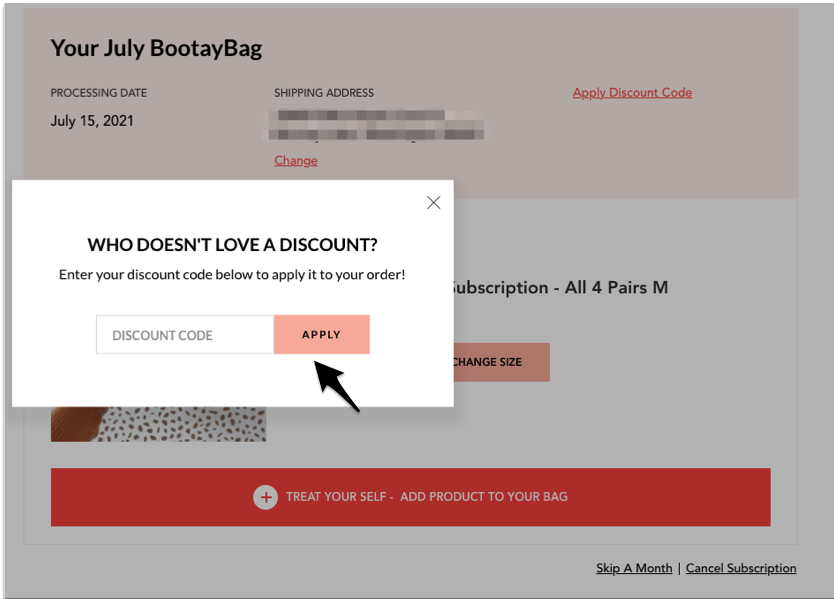 If there is already a discount code on your account, you will see "Remove Discount Code" instead of "Apply Discount Code". If you click remove, a Pop up will appear showing you the code applied and confirming you want to remove it.