Updated by Emily Bruner
Yes! We give you babes the flexibility to skip months as long as it's done before the 4th.
You can also swap your style instead if you aren't feeling the pairs you would be getting, or downgrade to a 1 pair if your drawers are getting a bit too full.
To skip, simply log into your Customer Portal and view your Subscription.
Select "Edit Subscription" then select "Skip a Month"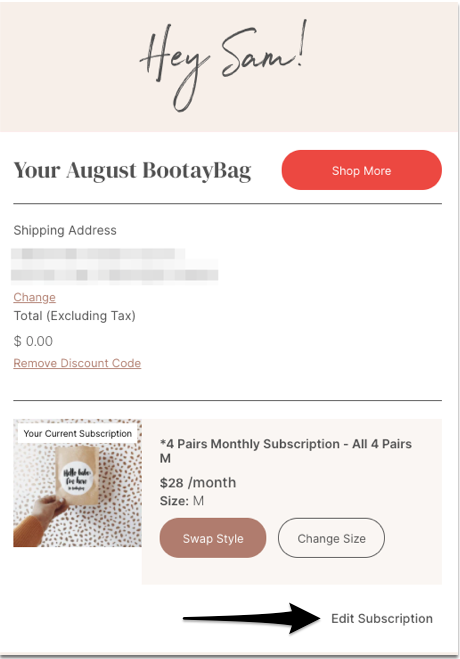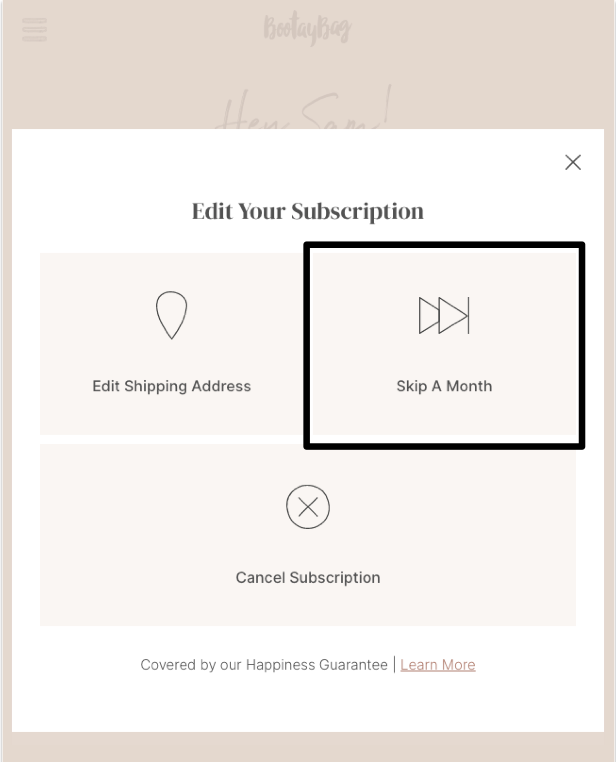 Please note: if you have any "add-ons" like bralettes they will not skip and need to be removed instead. If you fail to remove them before the monthly recurring date they will be charged in addition to shipping.