How do I update my subscription?
Updated by Emily Bruner
If this is your 1st bag or you have a prepaid (gift) subscription, all changes need to be made by our Care Team. Please reach out to us via the link below.
We provide customers the flexibility to change your subscription based on your preferences each month.
As long as we have the style or size available, you can easily swap your subscription in your customer account. Simply log in and view your subscription under the Subscription tab. You'll see the option to Swap Style or Change Size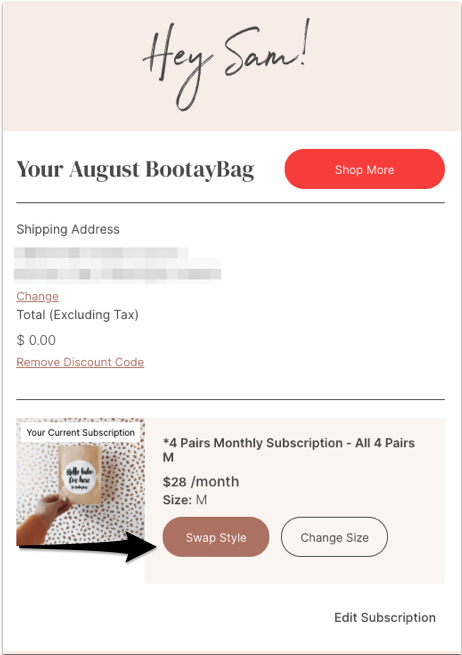 All changes must be made on or before the 4th of the month. 
If you still need help feel free to reach out!